<![if !supportEmptyParas]> <![endif]>
2021 May 27:
 

Ed Wallace's Inside Automotive Again Uses Link Label To Hurl Insult

"Nonpartisan" Ed Wallace again changed the title of an article he has linked from Inside Automotive.  The Texas Tribune story about a proposed legislative special session has the title  "Lt. Gov. Dan Patrick calls for June special session after three of his priority bills fail in Texas House".  Wallace changes it to "Patrick Wants Special Session for Dumb Stuff".  There are no quotes in the article of anyone calling the legislation to be addressed "dumb".  What Ed did was substitute his opinion of the special session for both the title and the contents of the article to which he links.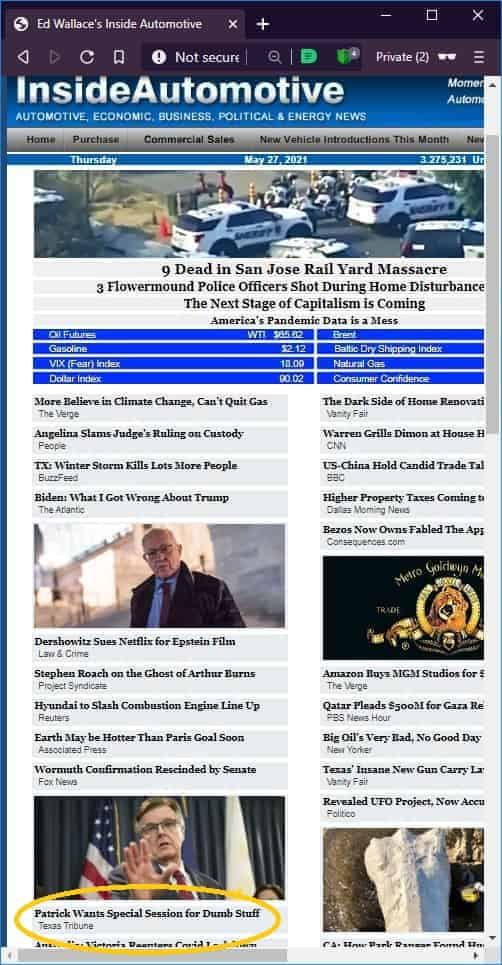 One could suspect that the questionable ethics that Wallace exhibits in the selection and presentation of news are the same ethics that he uses to select sponsors.  Inside Automotive conveniently lists all of his sponsors, which also could serve as a list of vendors to avoid.