Ed Wallace of Inside Automotive / KLIF Wheels pushes false narratives
Ed Wallace of the Inside Automotive website and the Wheels with Ed Wallace KLIF radio show promotes false narratives as news and pushes automotive consumer advice that benefits his sponsors at the expense of his audience.

<![if !supportEmptyParas]> <![endif]>
<![if !supportEmptyParas]> <![endif]>
Microsoft's Bing Search Engine Sends Ed Wallace Inquirers to Outside Automotive

2022 November 24
On this Thanksgiving, Outside Automotive gobbled up top positions in the Bing search engine results for "Ed Wallace Inside Automotive".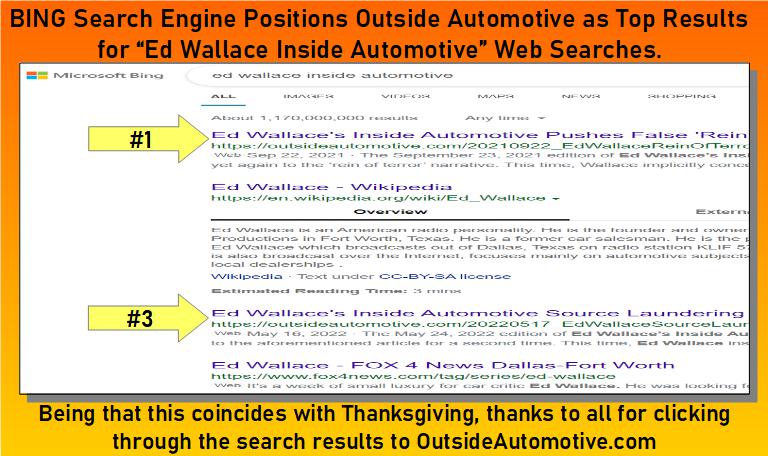 [EXPAND]
This holding of the #1 pole position will be gone tomorrow. But worry not; Outside Automotive is now consistently presented as one of the top five results for searches conducted for Ed Wallace across all the major search engines such as Google, DuckDuckGo, Bing, and Yahoo. 
What is particularly interesting about the Bing results is the generated sidebar: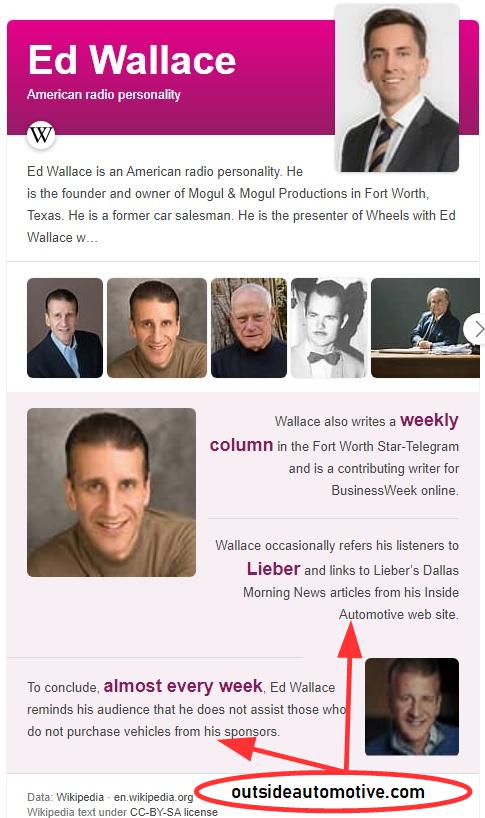 [EXPAND]
The above sidebar consists of text pulled from Wikipedia and from Outside Automotive (half each). Over the past few months, that sidebar has highlighted the following:
Microsoft's Bing search engine sidebar citations of Outside Automotive:

"During his show's July 16, 2022 broadcast, Ed Wallace set the end date for his Wheels with Ed Wallace radio show on KLIF."
"To conclude, the reality is that Ed Wallace manages to CONNECT the partisan snark over the last FOUR months in a manner that presents a mirage of a less biased posture."
"This is Ed Wallace go-to move when facts do not support his false narratives (i.e. Wallace's promotion that border patrol used whips, which was an obvious lie)."
"Wallace occasionally refers his listeners to Lieber and links to Lieber's Dallas Morning News articles from his Inside Automotive web site."
"To conclude, almost every week, Ed Wallace reminds his audience that he does not assist those who do not purchase vehicles from his sponsors."
<![if !supportEmptyParas]> <![endif]>
Obviously, the Bing search engine itself is flawed as the associated headshot displays the wrong "Ed Wallace'. Never the less, it is telling that the Bing search engine ranks Ed Wallace's own web site (InsideAutomotive.com) lower than OutsideAutomotive.com as an information source for his sidebar. And it is quite amusing that what Bing highlights in that sidebar often exposes Wallace for the menace he is.
Meet the New KLIF Wheels. Same as the Old Wheels. Wallace Wields the Stage Hook.
2022 November 12
2022 November 18 (Update)
On the morning of November 5th, David El Attrache and John Ingram took the reins as hosts of KLIF's Wheels. And as the second hour of the four-hour show wound down, prior host and current producer Ed Wallace could be heard in the background interfering with the two. As per Wallace:
Speaker: Ed Wallace
KLIF 570 AM – November 5, 2022

"I am only here for support.
And I just got tired of them thrashing in the water."
<![if !supportEmptyParas]> <![endif]>
Ten minutes into the third hour, Wallace activated his microphone to dispute the new hosts' assertion that cell phones were the cause for the automotive chip shortage.
Speakers: Ingram, El Attrache, Wallace
KLIF 570 AM – November 5, 2022

Ingram and El Attrache discuss how cell phones caused the chip shortage for vehicles.
Wallace shuts them down, stating it was home game stations like XBox.
<![if !supportEmptyParas]> <![endif]>
From that time forward, Wallace ran the show, and the audience was effectively listening to a standard edition of Wheels with Ed Wallace. Other than a merciful shortening the show by an hour, everything else remained the same with the new co-hosts. Letterman's Late Show theme introduced the show as always, complete with barbs only targeting Republicans. The bumper music was unchanged. The pre-recorded segments still featured Ed's voice. From this setup, one concludes that El Attrache and Ingram were tasked with taking a prepared script from Wallace and executing it precisely as he would have. They failed to do so in less than two hours, so Wallace seized center stage.
Why did El Attrache and Ingram fail? Well, if one is to precisely impersonate another, someone needs to provide very detailed show preparation material. And, the impersonators need to be very familiar with that material. When it came to the oil report, the new hosts admit to not reading beyond the headlines of the show prep.
Speakers: Wallace, Ingram, El Attrache
KLIF 570 AM – November 5, 2022

Wallace describes how much effort he put into show preparation and how little effort the new hosts put into embracing it.
<![if !supportEmptyParas]> <![endif]>
This failure to complete their show prep was not confined to the oil report. The new hosts introduced a "Stars and Stripes" article about Elon Musk for discussion. But, they had not read the article beforehand. This plays out as follows:
Speakers: Ingram, Wallace
KLIF 570 AM – November 5, 2022

Ingram introduces an article that he attributes to the Pentagon outlet Stars and Stripes.
The article asserts that Washington is worried that Elon Musk could be a security risk.
[…]

Wallace
"Why are you asking me? I didn't read the story.
I gave it to you guys […]"
Ingram
"Well, we didn't think that we were going
to get this far along."
<![if !supportEmptyParas]> <![endif]>
Putting aside the new hosts lack of dedication to this venture, the most disturbing aspect of the new hosts is their unseemly submissiveness to Wallace. Whatever material Wallace puts before them is treated as gospel. And as a result, the new hosts are now guilty of source laundering.

The staff of the Pentagon's Stars and Stripes paper did not write that Musk article (link), but merely reposted it. The article was written and published by the staff of the leftist Washington Post (link). Beginning with their very first Wheels edition as lead hosts, El Attrache and Ingram are already misleading the audience by laundering a source.
Despite Wheels' prevarication, several times during the show, Wallace proclaims that they are arbiters who must instruct the public as to what is the truth.
Speaker: Ed Wallace
KLIF 570 AM – November 5, 2022

"Every story, guys, that you do. The audience is counting on you to tell the story and to say whether it is true or false. Ok?

That is what they count on you for."
<![if !supportEmptyParas]> <![endif]>
And from what sources does Wallace base his determination of truth? It is leftist publications like the Washington Post and the New York Times. It is the Planned Parenthood funded The Texas Tribune. And, it is the Soros funded outlets such as Mother Jones, ProPublica, and Alternet. Despite these sources, El Attrache and Ingram gleefully push Ed's "truth" onto the audience without any scrutiny of their own.
Wallace and his disciples follow a very dark path. The audience should not follow them on it. To dramatize that point, Outside Automotive presents a scene from its upcoming feature film release of "Cars Wars: Phantoms of the Ed Wallace Menace":

 [EXPAND]
Hat tip to Family Guy for the punch line. As to why, the following is submitted for your approval:
<![if !supportEmptyParas]> <![endif]>
UPDATE 2022NOV18
<![if !supportLineBreakNewLine]>
<![endif]>
The November 12th edition of Wheels was largely a repeat of what occurred on November 5th. Early into the third hour, Wallace again takes over the show with the pretense of being dissatisfied with Ingram's presentation of an article. Given how the interjection occurs at nearly the same time as the prior week, this appears to be more of a running shtick than an organic development of the show.
As for the new hosts on November 12th, they again credit the previous week's discussed Washington Post article to the Pentagon's Stars and Stripes publication. The Wheels hosts seem intent on duping the audience into assigning unearned credibility to that article. In regards to assigning proper credit, the following is from the source to which Wallace, Ingram and El Attrache are deliberately denying credit:
THE WASHINGTON POST STANDARDS AND ETHICS

"E. Plagiarism and Credit
<![if !supportEmptyParas]> <![endif]>
Attribution of material from other newspapers and other media must be total. Plagiarism is one of journalism's unforgivable sins. It is the policy of this newspaper to give credit to other publications that develop exclusive stories worthy of coverage by The Post."
<![if !supportEmptyParas]> <![endif]>
Ingram and El Attrache are general managers of Norm Reeves dealerships. No one should purchase a vehicle from any Norm Reeves dealership given the ethics being exhibited.
Frank Kent Cadillac Stops Advertising on KLIF Wheels. Inside Automotive Drops Frank Kent Cadillac.

2022 November 8
Last week, with new hosts scheduled to take over the KLIF Wheels, dealers disappeared from the lead generation purchase page of Ed Wallace's Inside Automotive (IA) web site.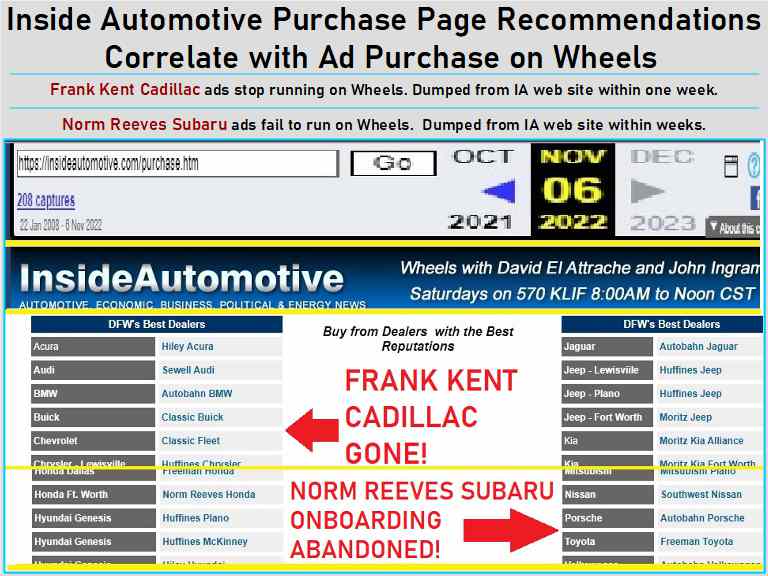 [EXPAND]
<![if !supportLineBreakNewLine]>
<![endif]>
The most conspicuous departure was that of Frank Kent Cadillac. Since at least as far back as 2008, Frank Kent was the sole Cadillac dealer listed on the purchase page. And every week, KLIF's Wheels with Ed Wallace ran commercials (usually two) for that dealer. Well, that changed last week. Despite having ads on Wheels run on October 29th, Frank Kent Cadillac was off the IA purchase page on or before November 1st. As foreshadowed by that event, no advertisements for Frank Kent Cadillac ran at all on the following show of November 5th.
While one can guess at the reason for the loss of another long-term sponsor, one solid conclusion can be made. Ed Wallace's repeated assertion that dealers do not pay to be featured upon the Inside Automotive purchase page appears to be a lie. As soon as the ad revenue for Wheels ended, so ended Frank Kent Cadillac's inclusion amongst Ed's list of "DFW's Best Dealers".
A second departure last week from the purchase page was that of Norm Reeves Subaru Superstore Rockwall. It replaced Sewell Subaru on the page in mid October, but the dealership never ran advertisements on Wheels. However, with its general manager (John Ingram) slated to takeover the show starting in November, it seemed that his dealership was in the process of being on boarded onto the show. Yet, by November 4th, Norm Reeves Subaru was dumped from the IA purchase page.
So, why does the Inside Automotive web site to omit the Wheels co-host's dealership from the sales lead generation page? Ed Wallace owns Inside Automotive and produces (perhaps owns in full or part) Wheels. And why does Norm Reeves Subaru not sponsor a car-dealer-promoting radio show that has its general manager as co-host? The answers to these questions are likely quite interesting.
A week has passed since the last edition of Wheels with Ed Wallace aired on KLIF.
Despite being on the radio for nearly 30 years, Ed Wallace's retirement did not appear in any local media reports. There was no story within the pages of his former employer, the Fort Worth Star-Telegram. Nothing appeared in The Dallas Morning News. Remaining silent on the matter was D-magazine, with not even a post on its daily blog Frontburner. The Dallas Observer observed nothing. Web searches yielded nothing for major area television stations. In fact, the only known media acknowledgement of October 29th was by Neil Sperry, who wished Ed well during the start of his gardening radio show that immediately follows Wallace's show.
In contrast, retiring after 27 years as the Good Day co-anchor on KDFW (Fox 4 Dallas), Tim Ryan received significant press coverage when leaving the desk in August of 2022. The Dallas Morning News published an article by Tommy Cummings, which was reposted for national consumption by MSN. The Fort Worth Star Telegram's Harriet Ramos also covered the retirement, with that article also reposted by MSN. The last found reporting was D-Magazine's posting of an Earburner podcast regarding the departure.
In wrapping up his last show, Wallace pontificates with melodramatic pauses:
Speaker: Ed Wallace
KLIF 570 AM – October 29, 2022

"And after a lifetime of being a high profile individual, even times when it would have been smart probably to tone things down a bit,

retirement to me is simply forcing myself
to become irrelevant.

And that's fine too."
[♫ audio]
<![if !supportEmptyParas]> <![endif]>
Congratulations, Ed. You accomplished your mission of becoming irrelevant. And based upon the local media non-reaction, that goal was attained long before your final broadcast.
As for the show that is to replace Wheels with Ed Wallace, no comments shall be proffered until it airs. There is often a divergence between what Wallace claims will be and what actually is. Only after the show airs will it be known if the following replacement alternative should have been taken instead: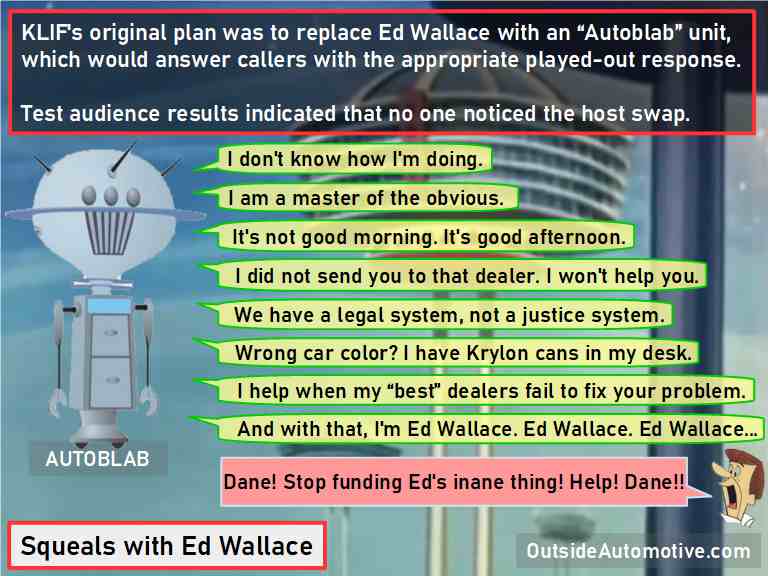 [EXPAND]
<![if !supportLineBreakNewLine]>
<![endif]>
For Family Guy's take on the referenced ending credits of The Jetsons, the following is submitted for your approval:
<![if !supportEmptyParas]> <![endif]>
<![if !supportEmptyParas]> <![endif]>
"Nonpartisan" Ed Wallace Contributed to George Soros PAC to Boost 2004 Democrat Prospects

2022 October 29
Frequently during his Wheels radio show, Wallace attempts to bolster his claim of being nonpartisan by declaring that he has not voted since 1976. What Ed does not tell his audience is that he contributed to the America Coming Together (ACT) political action committee during the 2004 election cycle.
What was the ACT?
Open Secrets.org
America Coming Together, 2004 Election Cycle

"One of the leading Democratic interest groups dedicated to defeating President Bush in November. Run by longtime Democratic operatives and financed in part by wealthy Democratic donors."
<![if !supportEmptyParas]> <![endif]>
And who funded ACT?
ballotpedia.org
America Coming Together

"It was primarily funded by Peter Lewis, George Soros and labor unions (especially the Service Employees International Union. ACT was led by Steve Rosenthal, who is the former political director for the AFL-CIO."
<![if !supportLineBreakNewLine]>
<![endif]>
<![if !supportEmptyParas]> <![endif]>
In fact, Soros was the 2nd biggest contributor to that PAC. And in providing $4,036,800 in funds, the SEIU labor union was the 4th biggest contributor.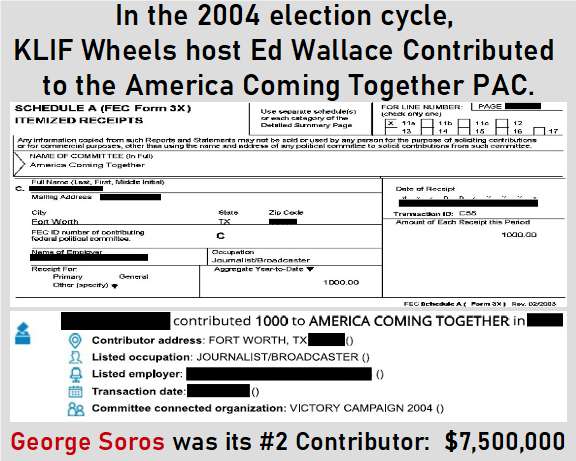 [EXPAND]
<![if !supportEmptyParas]> <![endif]>
Soros funds the Open Society Foundation (OSF), from which all manner of things progressive receive millions. It also funds (directly or indirectly) far left publications, which are often the source of articles to which Ed Wallace's Inside Automotive links.
Another recipient of a political contribution from Ed Wallace was Elliot Spitzer's 2006 campaign for New York governor, who is a Democrat. Having won that office, Spitzer later resigned as Governor due to his alleged involvement with a prostitution ring. Such is the quality of individuals whom Wallace backs.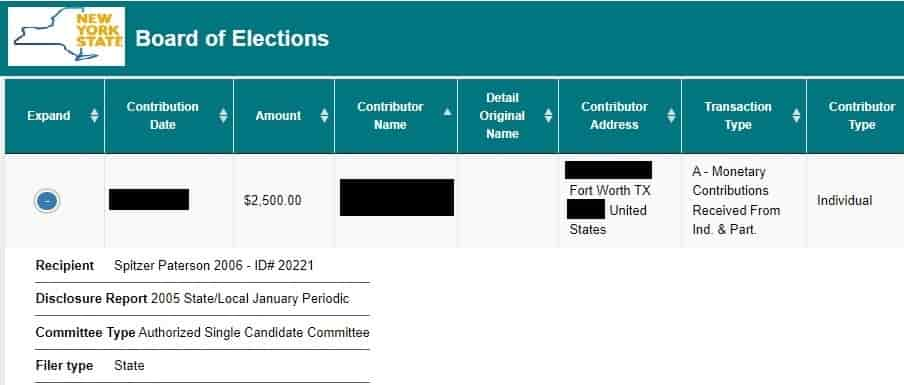 [EXPAND]
<![if !supportEmptyParas]> <![endif]>
At this time, Outside Automotive could not find any other political contributions by Wallace. As such, it appears that only Democrats receive his largess. And given this fact, Ed's rationale for not voting is completely undermined.
Speakers: Ed Wallace, Caller
KLIF 570 AM – November 9, 2021

Wallace narrates why he does not vote as follows:
 Apparently, a friend declined joining the John Birch Society. The friend explained to Wallace that he did not want to be labeled by the association, fearing that folks at odds with that organization
would immediately dismiss him.
Wallace then applied that thought to his radio show:
"[…] And that was the most valuable lesson
I think I got before I went into radio.
Don't let people label you."
[♫ audio]
<![if !supportEmptyParas]> <![endif]>
By his own standards, Wallace failed to maintain a degree of separation. For when one is giving a vote or giving a check, one is equally involved. So, however you encounter Wallace, be sure to look for the union label. Or, to be even more accurate, look for the Soros label that Wallace has affixed to himself.
Ed Wallace Always in Rush to Champion Protectionist Laws for Franchised New Car Dealerships

2022 October 27
Except for perhaps reflecting upon himself, no topic gets Ed Wallace more animated than that of automobile manufacturers selling directly to consumers such as Tesla. And there is no bigger advocate for the Texas law that requires carmakers to engage an independent franchisee for new vehicle sales. Wallace's defenses for that law vary over time, rotating through them as they lose persuasive heft. One day he will claim it provides "consumer protection".  The next day, it is that the law preserves the dealers' property rights. Other days he pouts that direct sales are simply unfair.
Never mind that 22 states currently allow all manufacturers to sell directly to consumers. Yet, there no great collapse of dealerships in those states, franchised or otherwise. In practice, both sales models can co-exist and succeed. But Ed is beholden to his sponsors, all of which are franchised new car dealers. So Wallace advocates for laws that maximize their profits, such the one constraining competition against franchised new car dealers. That these policies inflict added expense upon his audience is a lesser concern.
Not that the above mercenary actions are against his beliefs, as Ed frequently celebrates the virtues of big government. Hardly a Saturday passes without Wallace opining a desire for more government ownership, control and regulation to remedy some concern.
And given that, from the repository of tales bestowing the timeless wisdom of being careful for what one wishes, Outside Automotive presents the world premiere of  "The Franchisees" music video:
<![if !supportEmptyParas]> <![endif]>
<![if !supportEmptyParas]> <![endif]>
For those unfamiliar with "The Trees" by Rush, the following live action music video is submitted for your approval: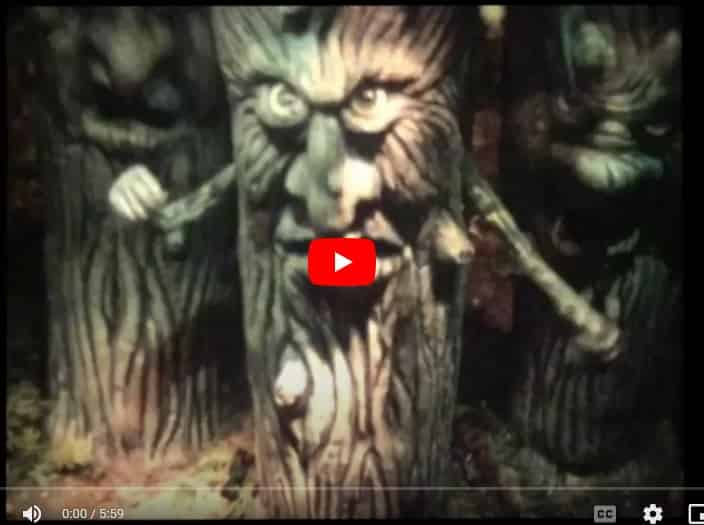 MTV: The Trees, Rush
Former President Ronald Reagan considers the nine most terrifying words in the English language to be: "I'm from the government, and I'm here to help." Wallace seemingly takes no notice. And it is doubtful that Ed can ever be dissuaded from his Marxist ways.
Speakers: Ed Wallace, Dane Minor
KLIF 570 AM – June 18, 2022

Wallace and Minor lament car manufacturers innovating with subscription plans in a manner that bypasses dealer involvement with the transaction.
Wallace concludes the discussion with:
"You guys [wealthy car dealers] are […] in the worst need of a union of any group in America."
"Amazon warehouse workers don't need a union as much as these guys."
[♫ audio]
<![if !supportEmptyParas]> <![endif]>
One can only hope that the Wheels audience is never subjected to Ed Wallace and his covey of sponsors joining in chorus to sing the labor anthem "We Shall Not Be Moved".
Ed Wallace Drops Sewell Subaru from Inside Automotive's Purchase Page

2022 October 24
After being present for over a decade, Sewell Subaru was pulled from the Inside Automotive purchase page. Norm Reeves Subaru Superstore Rockwall has replaced it.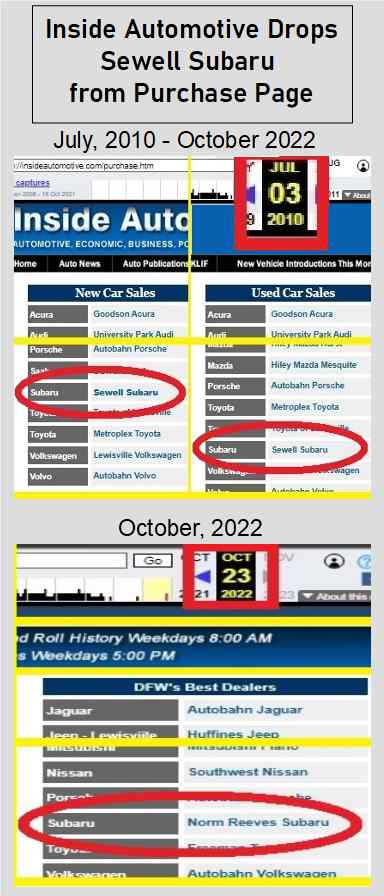 [EXPAND]
<![if !supportEmptyParas]> <![endif]>
So why was Sewell Subaru pulled from Wallace's "DFW's Best Dealers" list? One possibility is that the change was instigated by the incoming co-host of the radio show replacing Wheels. That new co-host is General Manager Norm Reeves Subaru Superstore Rockwall John Ingram. But if that is the cause, how does Freeman Honda remain on the purchase page when the other incoming co-host is David Elattrache, General Manager Norm Reeves Honda Superstore North Richland Hills? With that latter case, links to both Honda dealerships are present.
One could argue that the cause is location. But the roughly 33-mile distance that separates the two Honda dealerships equals the roughly 31-mile distance that separates the two Subaru dealerships. So the dumping of Sewell Subaru ain't the result of a geographical oddity.
Follow the money. Freeman pays for radio commercials on Wheels, and Freeman Honda remains on the site. Sewell stopped advertising on Wheels, and Sewell starts disappearing from the Inside Automotive web site. First it was the Sewell Collision Center, and now its Sewell Subaru.
To conclude, despite ♫ Wallace claiming otherwise, a presence on the Inside Automotive purchase page appears to be dependent upon running ads on Wheels. And given this de facto sponsorship of the web site, those dealerships should be held accountable for funding the dishonest article curation of Inside Automotive.
KLIF Wheels With Ed Wallace Show Rushes Towards its Last Broadcast

2022 October 22
The last airing of the Wheels With Ed Wallace radio show is October 29, 2022, which is one week away. Upon this occasion, information that topples one of the pillars upon which Wallace repeatedly rests his credibility shall be disclosed.
As depicted by the following scene from The Mary Tyler Moore Show, Mary Richards accurately dramatizes our reaction to this data (and other unrelated truths as well).
<![if !supportEmptyParas]> <![endif]>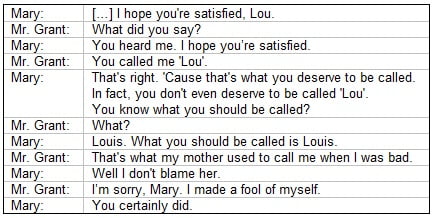 <![if !supportEmptyParas]> <![endif]>
And with that, be sure to join us next Saturday morning for the big reveal on Outside Automotive.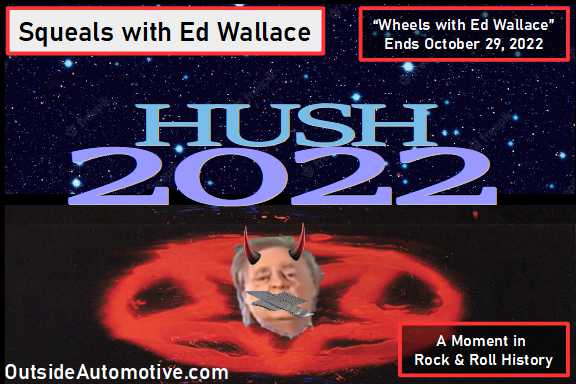 [EXPAND]
For those unfamiliar with progressive rock album art from the 1970s, the following is submitted for your approval: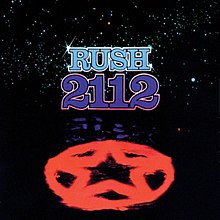 Rush 2112
The original cover art from Rush's 2112 album actually contains a Starman logo, not a pentagram. But given that he tells listeners to "♫ GO TO HELL!", let Wallace invoke the devil from the proper setting.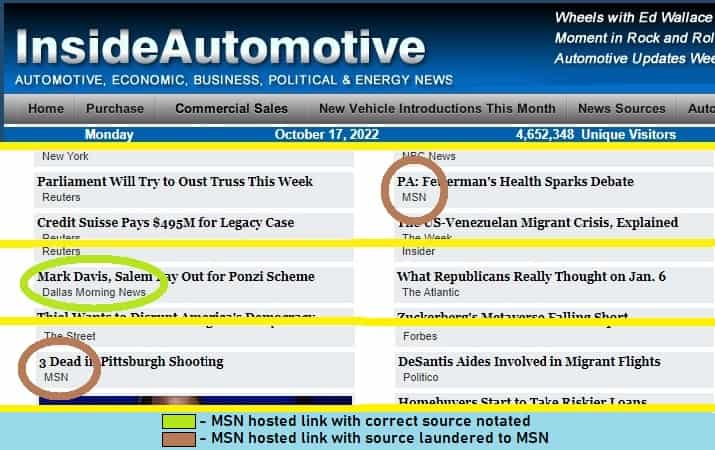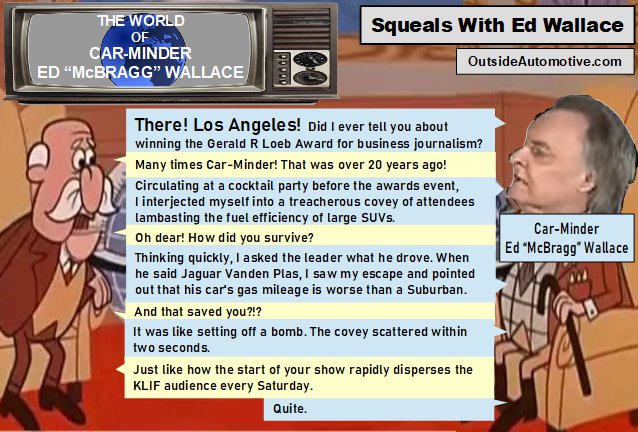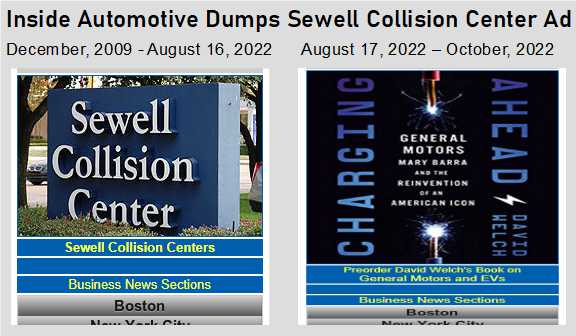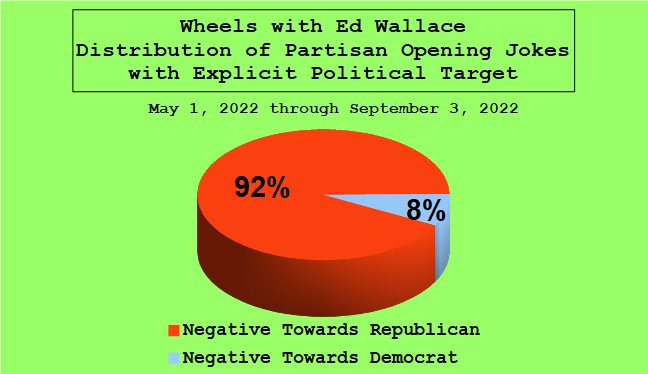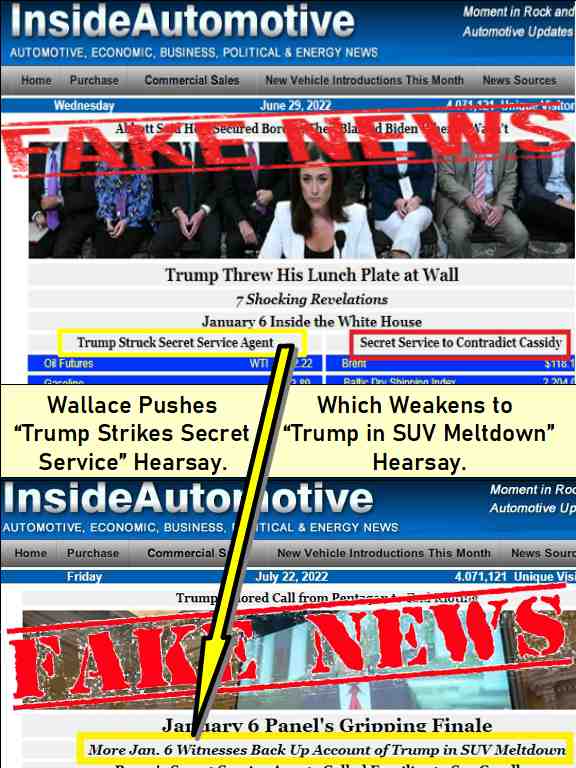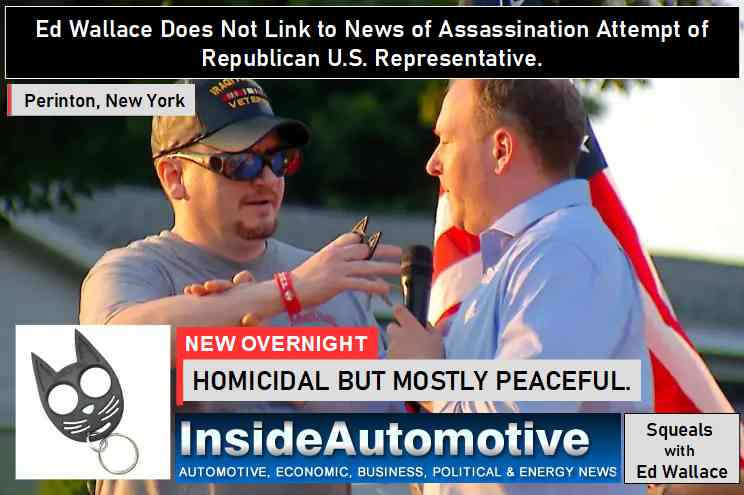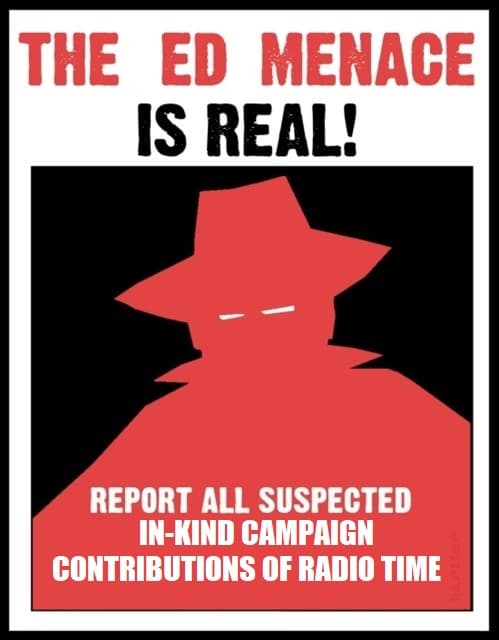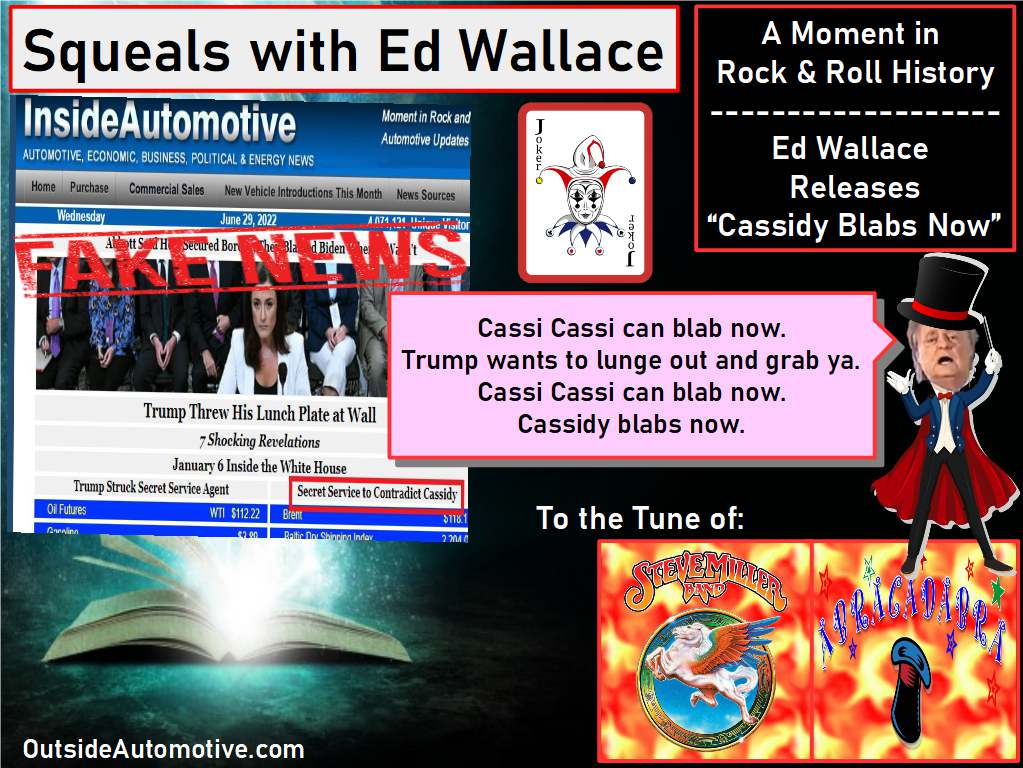 <![if !supportEmptyParas]> <![endif]>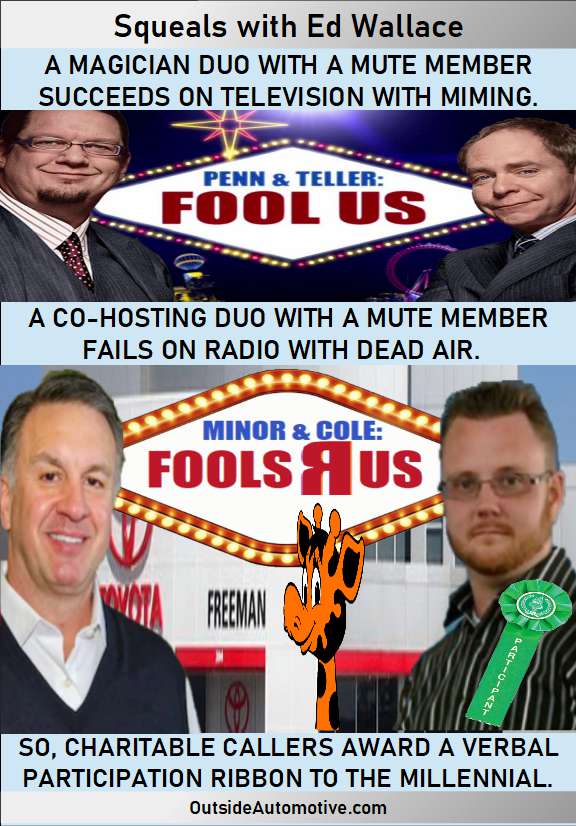 <![if !supportLineBreakNewLine]>
<![endif]>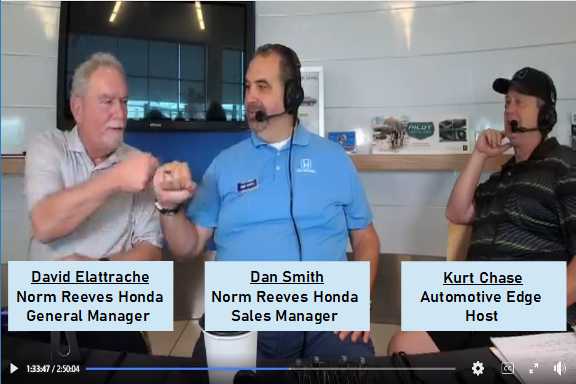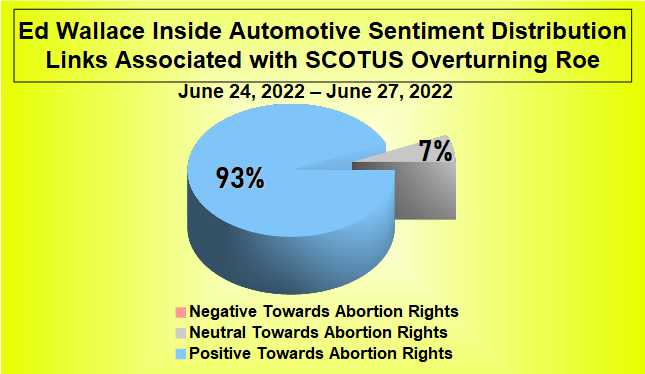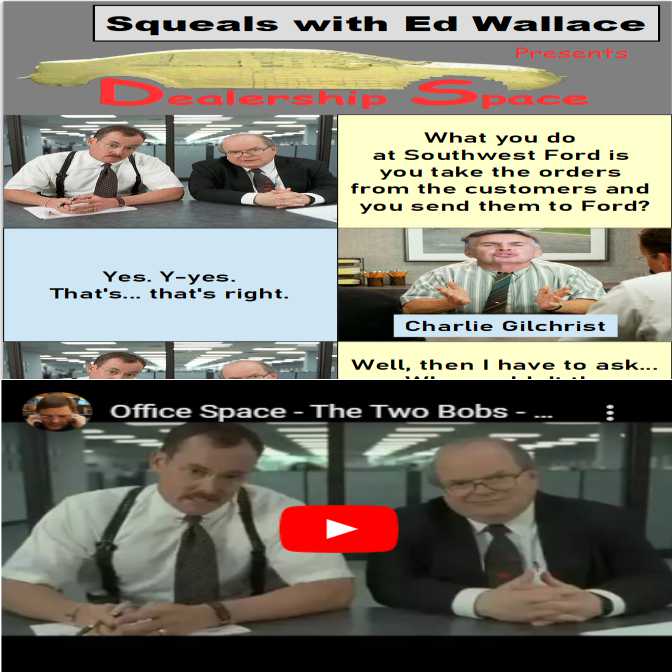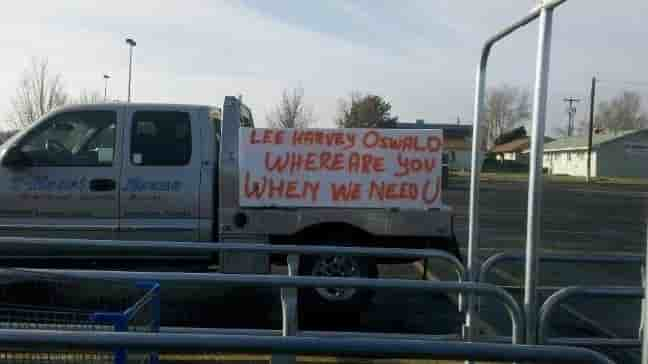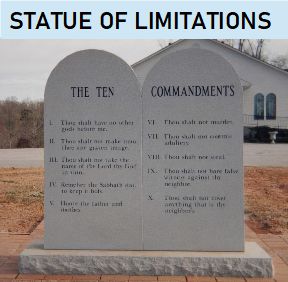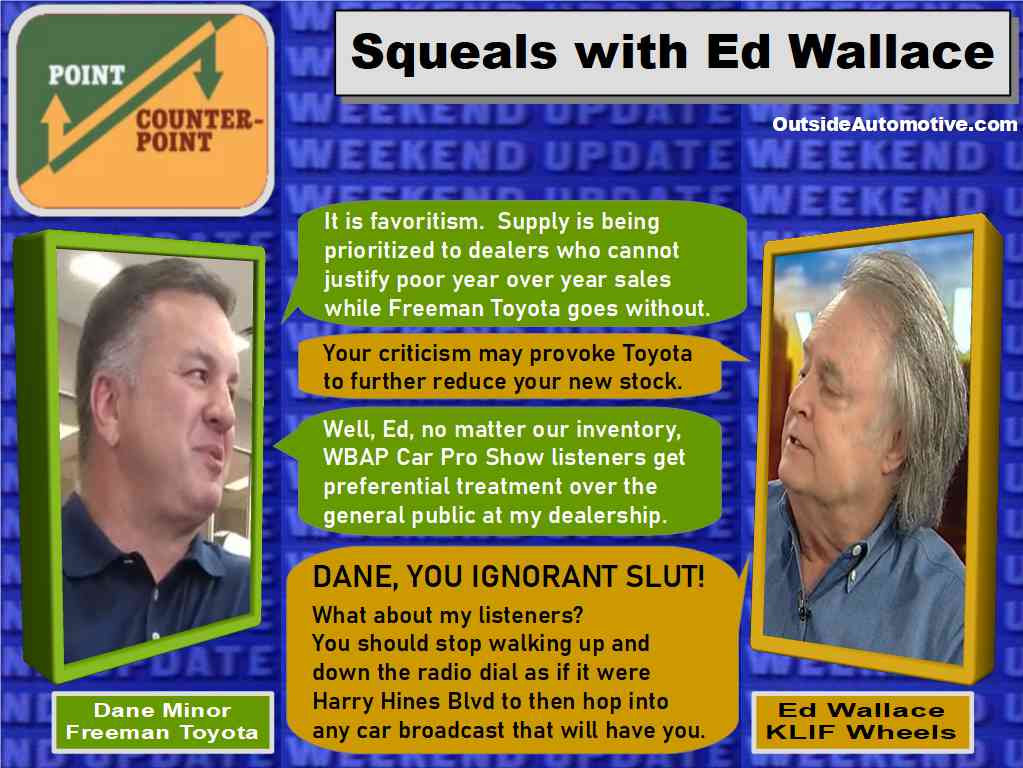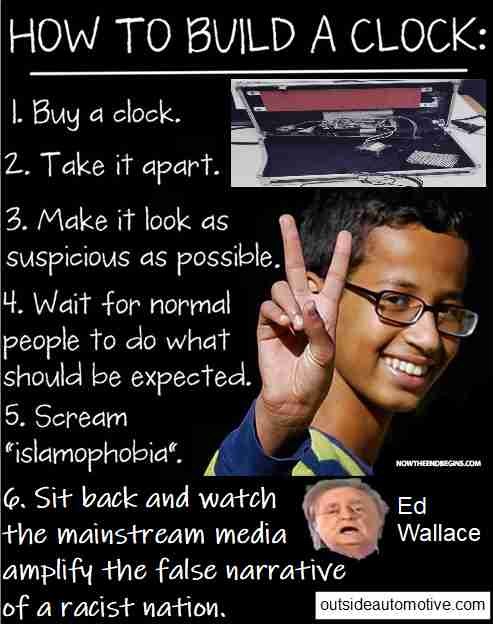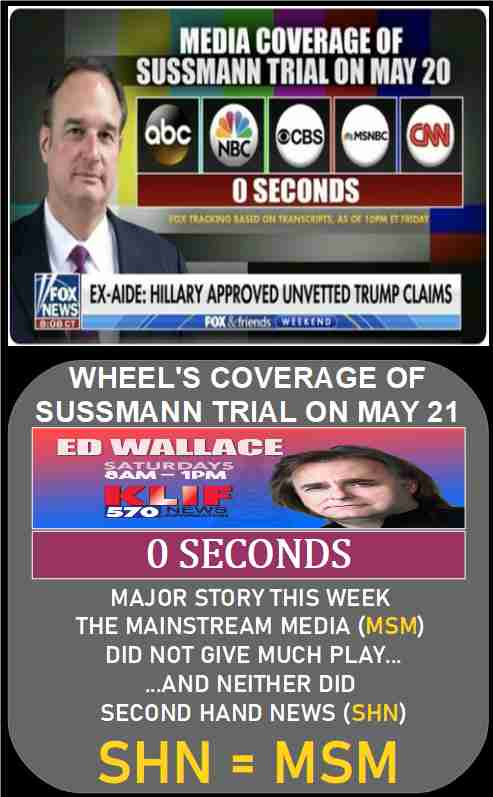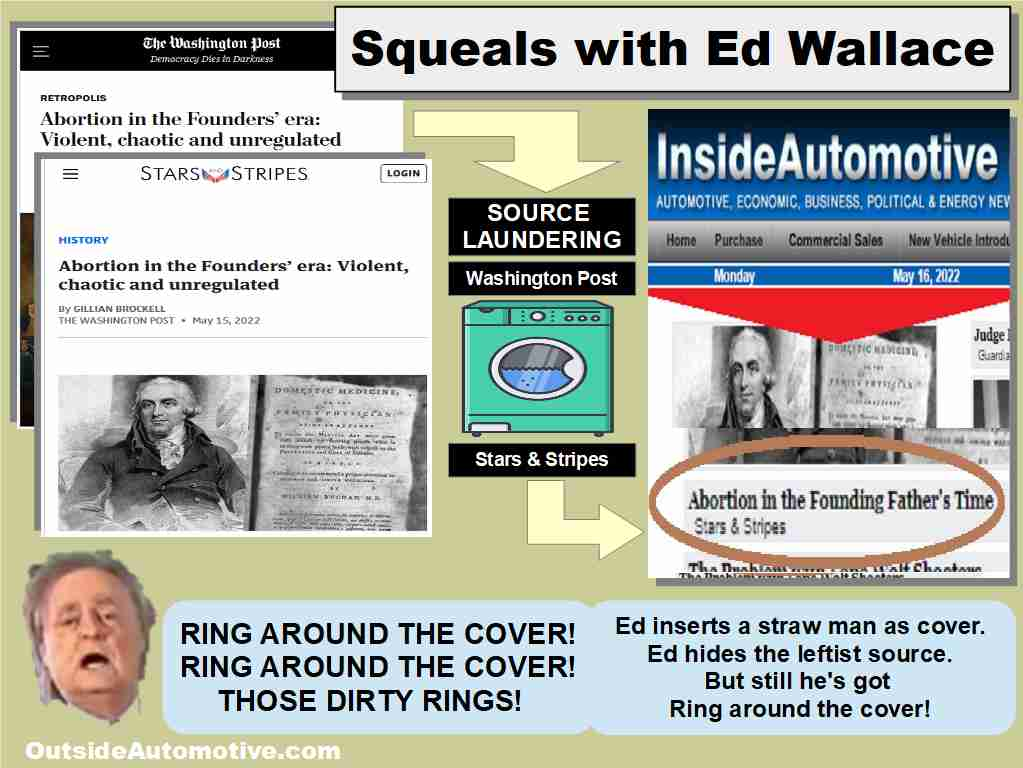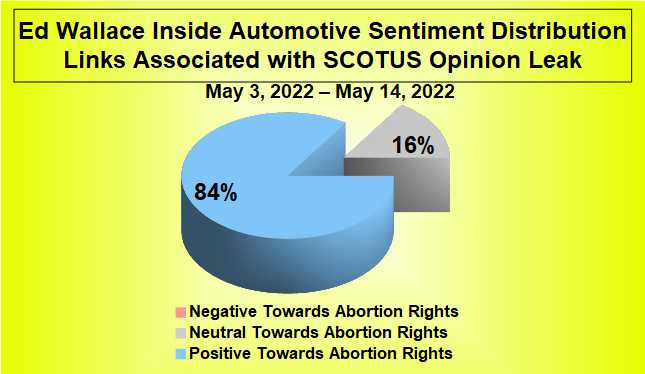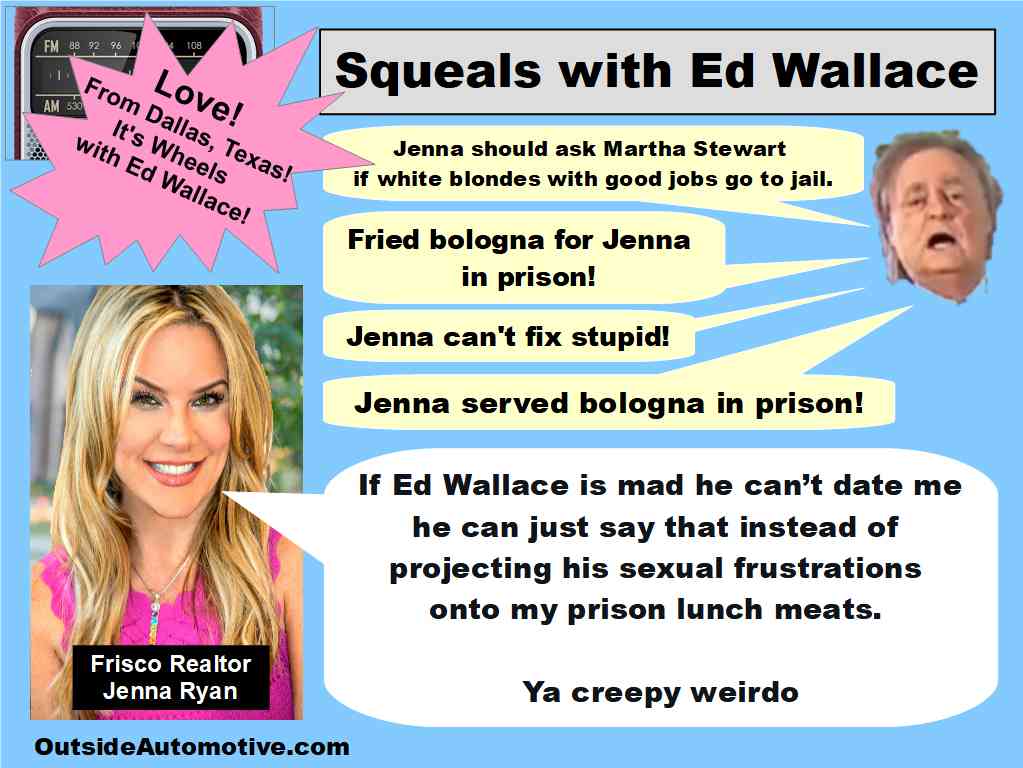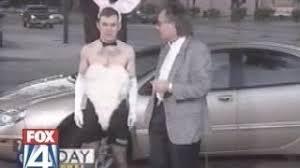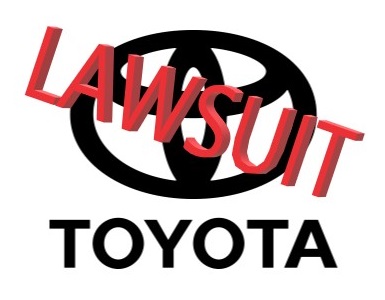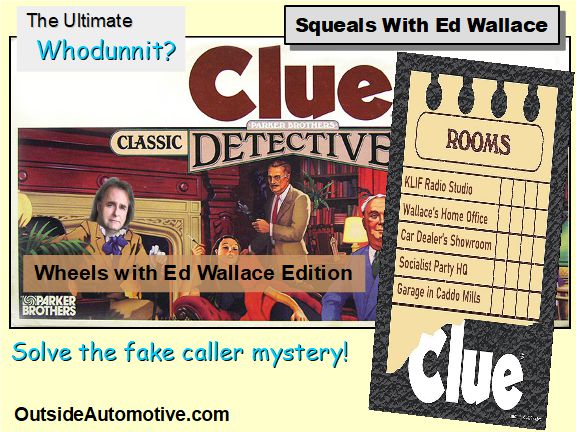 <![if !supportLineBreakNewLine]>
<![endif]>


DISCLAIMER: The views expressed at, or through, this site are those of the author only. All liability with respect to actions taken or not taken based on the contents of this site is hereby expressly disclaimed. The content on this posting is provided "as is;" no representations are made that the content is error-free. This website might contain copyrighted material the use of which has not been authorized by the copyright owner. We are making such material available in our efforts to advance understanding of the person(s) and issues. This constitutes a 'fair use' of any such copyrighted material as provided for in section 107 of the US Copyright Law. All names, logos, images, and brands are property of their respective owners
This site is not affiliated, associated, authorized, endorsed by, or in any way officially connected with Ed Wallace, Inside Automotive, Wheels with Ed Wallace, KLIF, or any of its subsidiaries or its affiliates. The official Inside Automotive website can be found at https://insideautomotive.com/.