Get Your Ed Wallace Backside of American History Here

2023 August 22
Over the past few weeks, Wheels' has aired several callers asking where they can get copies of Ed Wallace's Backside of American History (BOAH). In one case, Wallace agreed to e-mail a copy to the caller. In all other cases, the caller got a refusal.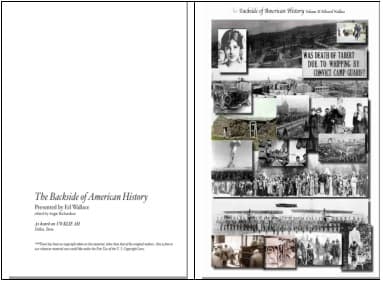 As such, it seems appropriate to raise the visibility of a service that Outside Automotive offers, which is to provide copies of BOAH (volumes one & two).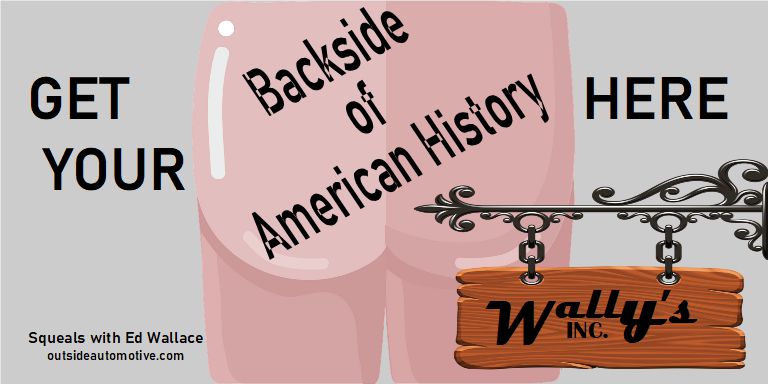 Outside Automotive executes Wallace's original distribution process. E-mail Outside Automotive with a BOAH request and links to both BOAH volumes will be e-mailed to you within a few days. The e-mailed links are to PDF files hosted on the Outside Automotive server, not a third party.

Nothing will be done with the e-mail addresses used for these requests, with one exception. If Ed Wallace requests the list of e-mail addresses to which his books were sent, the list will be given to him.   As such, use of an anonymous e-mail account is encouraged. An alert will be sent to all on the list that their e-mail address has been shared, if and when Wallace requests them.
For those concerned about the propriety of this redistribution of BOAH, the following text is from the title page of BOAH Volume One:
Backside of American History (Volume One):
"***There has been no copyright taken on this material, other than that of the original authors. One is free to use whatever material one would like under the Fair Use of the U. S. Copyright Laws."
As for the cultural reference in this post's graphic, the following is submitted for your approval.
-- Related Stories --
2022 October 19 - Inside Automotive Relapses into Source Laundering, Despite Being Bit on the Backside of American History
2022 May 25 - Ed Wallace's KLIF Wheels Backside of American History Ties Arrest of 'Clock Boy' to Salem Witch Trials