Autobahn Fort Worth Exits CarPro's Radio and Referral Program

2023 August 12
During the August 5th broadcast of KLIF Wheels, Ed Wallace revealed a clue as to why Autobahn Fort Worth was completely dropped from the Inside Automotive purchase page.
Ed Wallace
KLIF 570 AM – August 5, 2023 08:25AM

Ed Wallace
"As much as I was around cars and reviewed them. Even when I would take delivery of my car.
And I got a car from Trey not long ago. And I got a car from Aaron when he was at Autobahn.
But even I'll go sit in the garage for an hour or two after I get the car home to find out where every last screen is."
General Manager of its BMW outlet, Aaron Windes was Ed Wallace's primary contact for the dealerships of Autobahn Fort Worth. When the staff page of Autobahn BMW Fort Worth was last checked during the week of June 13, 2023, Aaron Windes was posted as General Manager. After Wallace implied that Windes was no longer at Autobahn, this new status was confirmed by his absence from their current staff page. Based upon dates posted on a career development website, the timing of Windes' departure from Autobahn corresponds with the timing of Autobahn BMW's departure from the Inside Automotive purchase page. As such, there is now a specific explanation for why the last purchase page referrals to Autobahn were pulled three months after their advertising on Wheels ended.
However, that correlation does not always equal causation. Not getting out of Dodge, Autobahn Volkswagen General Manager Steve Dodge has retained the same position throughout this year. And he was a guest on Wheels as recently as April 1, 2023, which was the last Saturday that Wallace ran commercials for Autobahn. So, Wallace still has a contact ("friend") at the Autobahn Volkswagen. But in this case, when the Wheels' ad dollars stopped coming, Wallace immediately replaced Autobahn Volkswagen with Hiley Volkswagen, who began running ads on Wheels.
Many are the occasion that Wallace claims that he receives no compensation for the referral entries on his Inside Automotive purchase page. Yet, in practice, that space is primarily assigned to dealers who pay to run ads on Wheels. It is not a gratis service for "friends of Ed", despite how Wallace presents it.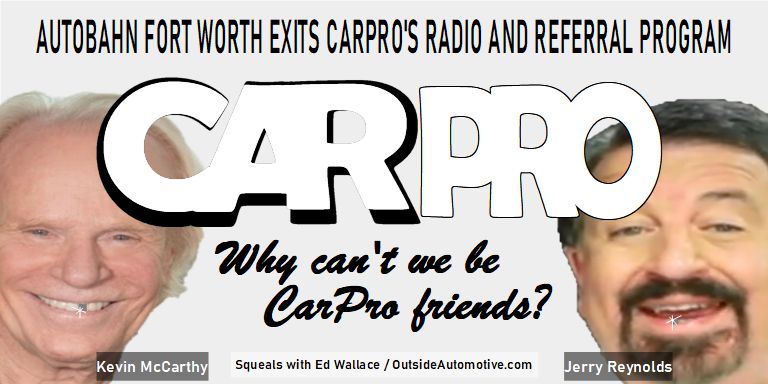 [EXPAND]
The above graphic references the song "Why Can't We Be Friends" by War.  As such, the following is submitted for your approval.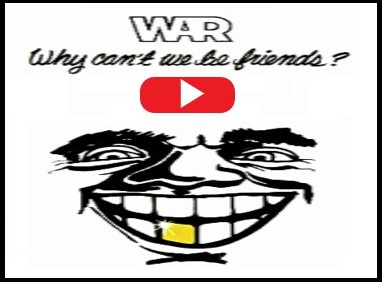 During the above status review, it was noticed that Autobahn Fort Worth (BMW, Jaguar, Volkswagen, Volvo) stopped advertising on the WBAP CarPro radio show. The June 24, 2023 CarPro broadcast was Autobahn's last inclusion within CarPro's list of sponsors, as read out by Kevin McCarthy near the top of each hour. Furthermore, Autobahn Fort Worth dealers no longer appear when searching for a CarPro friend near Fort Worth.
One can only speculate as to why Autobahn Fort Worth and the CarPro cannot be friends anymore. But it is clear that Reynolds and Autobahn Fort Worth have "unfriended" each other.
-- Related Stories --
2023/06/20 - Autobahn's Remaining Dealers Dropped from Inside Automotive's Purchase Page
2023/04/29 - Three More Autobahn Fort Worth Dealerships Dropped from Inside Automotive's Purchase Page
2023/04/15 - Autobahn BMW and Volkswagen Stop Advertising on KLIF Wheels