<![if !supportEmptyParas]> <![endif]>
2021 August 29:
 

Wheels with Ed Wallace Has Bias Revealing Show Introduction (Two Month Streak)

The leftist, humorless, ratings-trailing scold continued his July streak of introducing the Wheels with ed Wallace radio show with pedantic insults hurled solely at Republicans.  The month of August 2021 consists of the following "humor":


As of today, this website has documented the disparity for only two months, where not a single democrat is criticized during the introduction.  However, Ed Wallace's Wikipedia page history indicates that this partisan conduct has been going on since at least June 2016.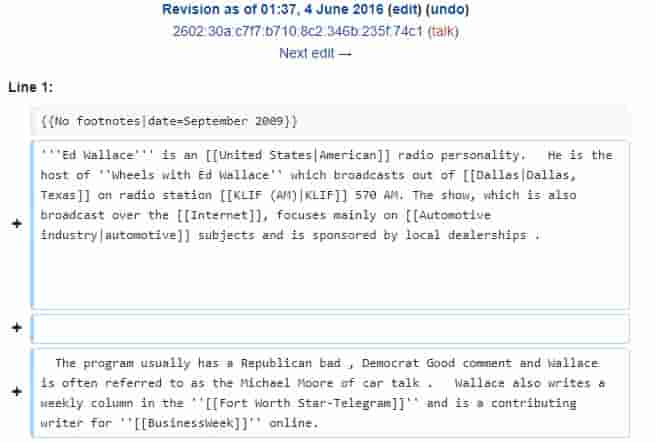 contemporaneous Wikipedia evidence
Wallace's actions betray his words.  Ed Wallace intentionally deceives his audience with fraudulent claims of nonpartisanship.