<![if !supportEmptyParas]> <![endif]>
Ed Wallace Ignores Developments That Undermine His False Narratives (Rittenhouse, Wright)

2021 October 8
One could argue that the most interesting takeaway from the September 18, 2021, September 25, 2021 and October 2, 2021 editions of the Wheels with Ed Wallace show is what was not discussed.
The Second Hand News (SHN) segment on both the August 28, 2021 and the September 4, 2021 editions of Wheels featured the Kyle Rittenhouse case of Kenosha, WI.  Kyle Rittenhouse went to Kenosha, WI to protect a business from the ongoing riots.  As is typical of a SHN segment, Wallace manufactured a false narrative by omitting relevant details.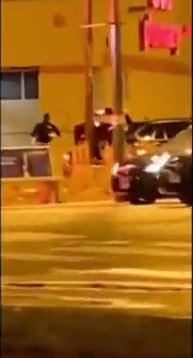 CVS "Rittenhouse" video
Ed Wallace focused on found footage taken two weeks before the event, where one hears Rittenhouse pondering the use of deadly force to stop looters while one sees a very low resolution video of activity outside of a CVS.  ♫ Wallace wistfully wonders how jurors will react when viewing that video.  Of course, that is yet another instance of Ed Wallace presenting speculation as fact.  In a subsequent September 17, 2021 hearing, Kenosha County Circuit Judge Bruce Schroeder denied the introduction of this "other acts" evidence unless other trial evidence makes it admissible.
As reported by the Milwaukee Journal Sentinel: "But Schroeder agreed with the defense that all three incidents were likely too dissimilar from the shootings and would improperly suggest that because Rittenhouse did or said something else distasteful, he had the propensity to kill people. He withheld a final ruling on the CVS incident, pending what other evidence comes in at trial, but said he's leaning against allowing it."
<![if !supportEmptyParas]> <![endif]>
Despite consuming two entire SHN segments on this Rittenhouse video, Wallace could find no time to update the audience on any of the three Wheels shows aired since the judge made his ruling on the video.  And, Wallace never linked to this news item from his Inside Automotive website. 
The ignoring subsequent developments that undermine Wallace's narratives is not a rare occurrence.  For example, there is another case where recently found footage further develops a SHN segment.  In the April 17, 2021 SHN segment, Wallace covers the news story about the Brooklyn Center, Minnesota police shooting of Daunte Wright.  Within that SHN segment, Wallace repeats a false narrative four times that Wright was pulled over due to an air freshener hanging from a rearview mirror.  The reality is that Wright was pulled over due to expired license plates. 
Later in the show, ♫ Wallace justifies pushing the false air freshener narrative since he read the source Reason Magazine article before that article was updated with the expired tags correction .  Wallace also states that he was aware of the reports that refuted the air freshener narrative.  Even with this known, Wallace still proceeds to promote a fraudulent 'air freshener' fiction five days after the 'expired tags' reality was widely reported.
Now, contrast Wallace's treatment of the Rittenhouse case with his treatment of the Daunte Wright case in regards to newly found footage.  As reported by the Daily Mail on September 9, 2021, recently found footage shows Daunte Wright posing with a gun in woman's bathroom on the night that he 'threatened and robbed her of $820', 16 months before he was killed by cop during traffic stop.  Despite the Daily Mail being listed as one of his sources, there was no Inside Automotive link to the story.  Nor was there a Wheels SHN segment devoted to Wallace wistfully wondering how jurors will react when viewing this video at the Duante Wright shooter's trial, which is scheduled for late November, 2021.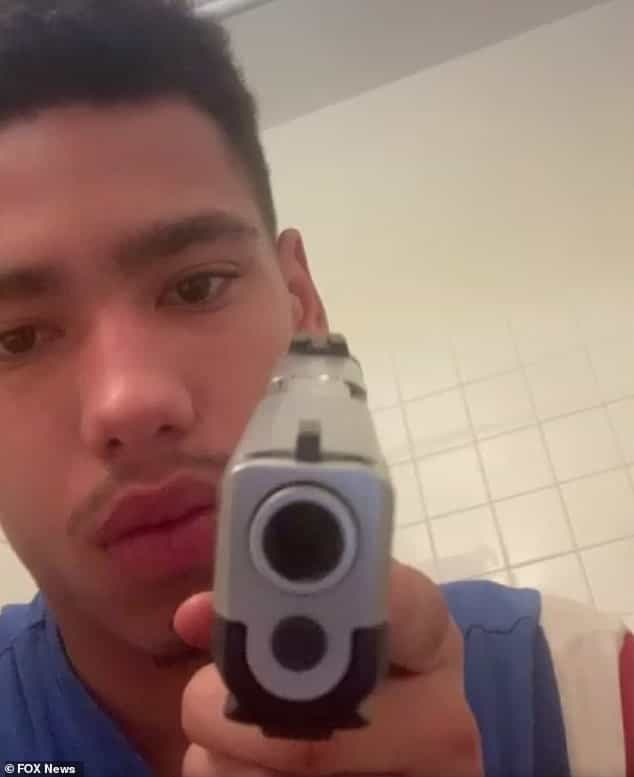 Wright posing with gun video
Ed Wallace often tells the audience that he reports the truth.  Yet, his reporting often omit facts that refute Wallace's narrative or are outright prevarications.  That is why Wallace keeps telling his audience that his reporting is accurate.  It is a big lie.  And if he keep repeating it, Wallace hopes that people will eventually come to believe it.