Ed Wallace's Inside Automotive Posts Link Label that Outs Transgender Rancher

2022 June 24
In the June 17, 2022 edition of Inside Automotive, Ed Wallace exposed more than just an article about "Big Oil Secrets". 

 [EXPAND]
With the link label of "Trans-Texas Rancher Exposing Big Oil Secrets", Wallace links to a Texas Monthly article that discusses a rancher's battles with the toxins leaking from abandoned wells.  The linked article makes no mention of the rancher's gender.  The gender of the rancher did not cause the toxins to leak from the abandoned wells.  So, despite having no journalistic value, Ed Wallace published the rancher's gender history on the World Wide Web via a link label.
This outing on Inside Automotive was a follow up to his jovial outing of that same rancher on KLIF's Wheels with Ed Wallace radio show, as documented by the following three posts:
One detail found in that linked Texas Monthly article is that the rancher donated $2 million to the railroad commissioner campaign of Republican primary candidate Sarah Stogner.  The donation was reported ahead of the May 24, 2022 runoff and caught the attention of Brandon Waltens of the Texas Scorecard, who posted the following article on May 17, 2022: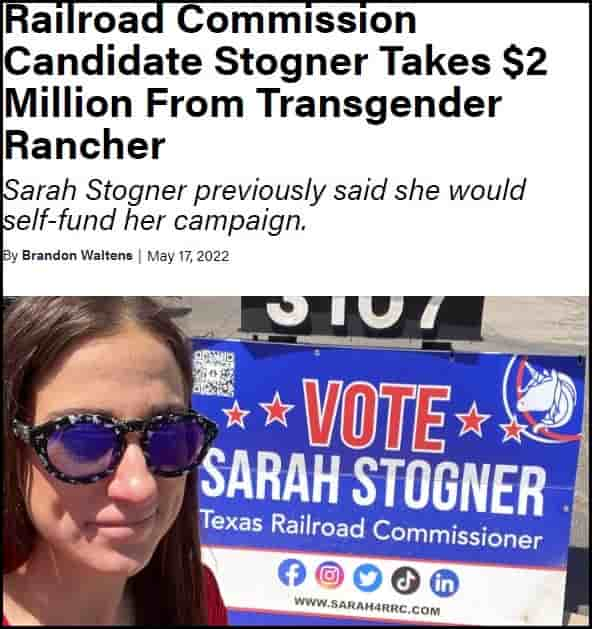 Waltens' article does not state the source for his identification of the rancher as transgendered (a request to Waltens for the source has gone unanswered).  But, it is quite possible that Waltens got that information as a result of Ed Wallace's broadcasts (directly or otherwise). 
Almost every week, Ed Wallace laments that Republican crony capitalist are repeatedly elected to Texas state office.  How ironic that as the result of his mocking exposure of the gender history of a rancher, Wallace might have contributed to the primary loss of a republican candidate with whom he agreed with on well site cleanup.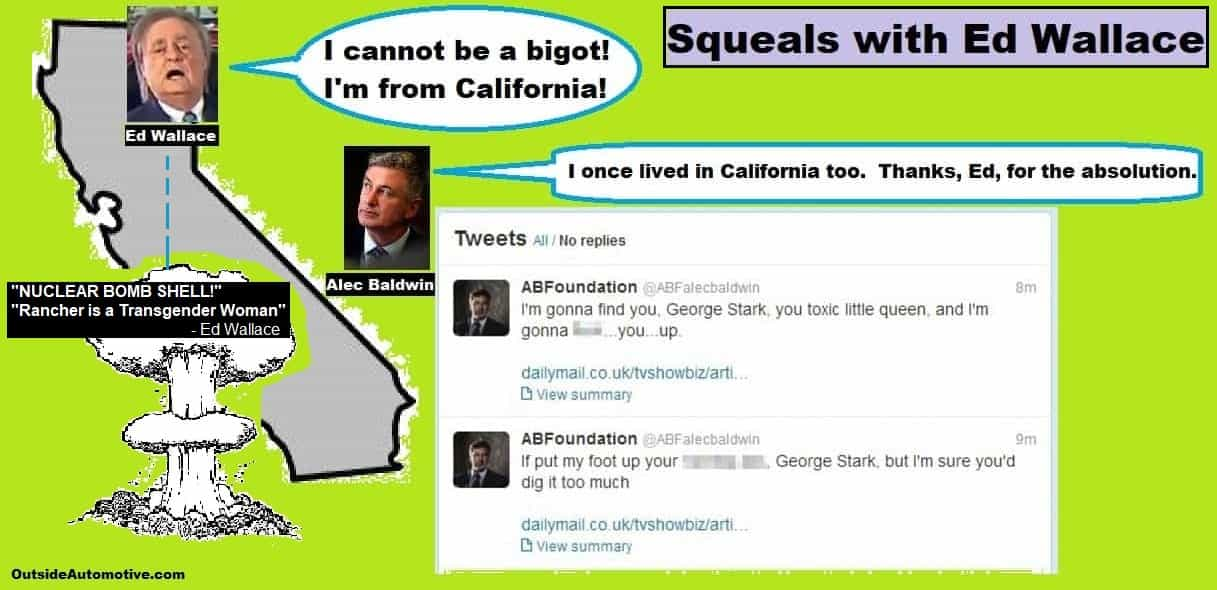 [EXPAND]