<![if !supportEmptyParas]> <![endif]>
General Manager of Wheels' Toyota Sponsor Declares Car Dealerships Might Sue Car Manufacturers
2022 April 15
2022 April 16 (Updated)
In the April 9, 2022 edition of Wheels, Ed Wallace accused car manufacturers of playing favorites when allocating new vehicle inventory.  Wallace states that he is surprised that the car dealerships have not sued their manufacturers.  Acting Wheel's co-host and Freeman Toyota general manager Dane Minor replied that those lawsuits might be next.
<![if !supportEmptyParas]> <![endif]>
Ed Wallace
But there are guys on show, if you go out on the lot, you are going to see cars on the lot.  It has been hit or miss.  And Dennis [sic], the favoritism I've seen today is to the point where I don't understand why eighty percent of the dealers in America aren't suing the manufacturers.

Dane Minor
Yeah.  Well, that may be next.

Ed Wallace
Ummm...  I… I... That was not me saying that, but it should have been.  Cause, Toyota cannot take a car away from me.
<![if !supportLineBreakNewLine]>
<![endif]>
<![if !supportEmptyParas]> <![endif]>
Worried that his sponsor would receive a backlash from corporate, Ed Wallace maneuvers Dane Minor into saying his dealership would not sue their own manufacturer.  But, Dane Minor still pushes forward by complaining that dealerships' year-over-year performance numbers are not determining new vehicle allocations.  To prevent any further damage, Wallace quickly ends this segment to stop discussion on the topic.  Given this exchange, it appears that Freeman Toyota in Hurst, Texas is not among the dealers favored by Toyota. 
Wallace repeatedly tells his audience that his sponsors are the best of the best.  Yet, earlier in the same show, Wallace tells his audience that ♫ there have been multiple occasions where listeners had to contact him to resolve a problem with a vehicle purchased at Freeman Toyota.  Given this information from Wallace himself, one could conclude that Freeman Toyota's sales satisfaction performance is lacking. 
Perhaps Toyota's vehicle allocation to dealerships is influenced by the dealer's sales satisfaction performance.  If a dealership were truly among the best of the best, there would be an efficient process with which to escalate a complaint to management from wholly within the dealership.  Without a doubt, the problem escalation process within an organization that is the "best of the best" would NOT repeatedly require the intervention of some radio host.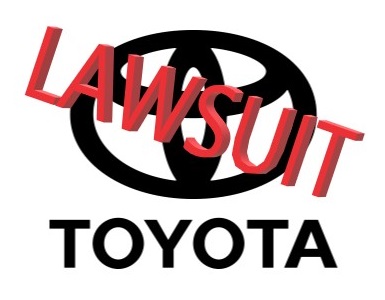 2022APR16 Update:
In the April 16, 2022 edition of Wheels, Ed Wallace discusses how Platinum Ford in Terrell, Texas is one of the "best of the best" dealers because Wallace can call general manager Adam Vincze to fix problems.  ♫ Wallace gives an example of lady who's Ford Escape developed a door alignment issue. Apparently, no one at Platinum Ford would resolve the matter until she contacted a radio host. So, is the dealership's complaint handling process so broken that the issue never escalated to general manager Adam Vincze attention?  Or, was general manager Adam Vincze aware of the problem and did nothing until Wallace pushed him?  Neither answer is demonstrative of a business that is the "best of the best".
Ed Wallace stated during his 2022APR15 car review segment within KDFW's Good Day morning show that he was ending his radio show before the end of 2022.   Who is going to contact the general manager on your behalf then?  Perhaps listeners are better served by purchasing at dealerships that are capable of resolving problems without the intervention of a radio host who will be running out the exit in the near future.